Where

Cultural Center for the Arts
1001 Market Avenue N
Canton, Ohio 44702

When

Thursday March 7, 2019
Grand Raffle/Silent Auction begins at 10:30 AM
Program begins promptly at 12:00 PM EDT

Thank you for considering a Sponsorship!
WITH YOU...children , seniors and families of our community can be inspired and empowered to achieve their fullest potential everyday!
The luncheon menu is: Winter Waldorf Salad with White Champagne Vinaigrette * Chicken Buerre Blanc over Himalayan Salt-Crusted Asparagus * Chocolate Pudding Cake with Fresh Strawberry and Cream topping Vege/Gluten Free Menu Option: Winter Waldorf Salad with White Champagne Vinaigrette * Stuffed Acorn Squash with Black Beans and Rice and Artichoke Marinade * Fresh Fruit and Yogurt
---
Keynote Speaker
Dr. Nicole Schumacher
President and Founder - Love, Andrew Autism Foundation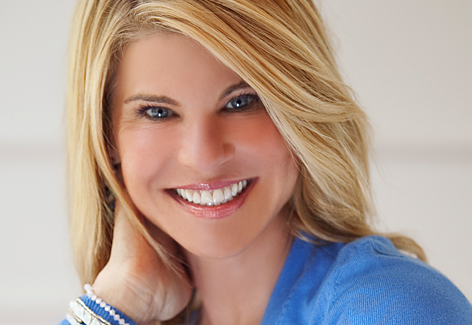 ---
2019 Women in History Luncheon Honorees
Nancy Cochrane

Nancy Cochrane is Manager – Global Quality- Sourced Products, Distribution and Logistics of at The Timken Company in North Canton, Ohio. Over the past 37 years, Nancy has led a variety of functions and worked in Industrial Engineering, Manufacturing, Corporate Quality, and Distribution, while residing in various parts of Ohio, Chicago, and Europe.

Nancy holds professional certifications from the American Society for Quality as a Certified Quality Engineer, Certified Quality Auditor, and Certified Manager of Quality/Organizational Effectiveness and has a Bachelor of Science degree in Business Administration with a minor in Industrial Engineering from The Ohio State University and a Masters of Business Administration from Ashland University.

Since 2001, Nancy has served on the board and is Past President of JRC, whose mission is to enrich lives through educating children, engaging seniors, and strengthening community.

Nancy and her husband, Michael, reside in Canton, Ohio. They have two adult children who reside in Ohio and North Carolina.

Denise Hill

A West Virginia native, Denise Hill has been a Canton area resident for 28 years. She received her B.A. and Masters of Journalism degrees from Marshall University, Huntington, W.V.
Since 1991, Denise has worked with her husband, Greg, in Custom Fireplace Shop in North Canton, a business he founded in 1977. Denise has served the Aultman Hospital Women's Board since 2002. She was Angel Auction co-chair in 2008 and Women's Board president from 2012-2014. She is currently a member of the board of Aultman Specialty Hospital and the Grant Review Committee of the Aultman Foundation.

Denise is a member of the Stark County District Library Foundation Board, Shared Blessings, and Women's Initiative Network.

In 2016, she was chair of the JRC Women in History Luncheon and currently serves on the 23rd Annual Women in History Luncheon committee as well as JRC's Capital Campaign Communications Committee.

Denise and Greg live in Green, Ohio and have two grown children.
You won't want to miss the JRC 23rd Annual Women in History Luncheon, "The Promise, The Challenge, The Path Forward," on March 7, 2019 at the Cultural Center for the Arts! Door open at 10:30 am and the program will begin at noon. The silent auction will have lots of fabulous items on which to bid within the following categories: Home; Women; Men; Jewelry and Children.