This week is all about "Spirit Week" for McKinley vs Massillon….On October 25, 2017 the McKinley Cheerleaders visited the JRC Adult Day Center to do various cheerleading routines with our members.  The first picture is Georgia Moody (member) with her granddaughter. Georgia was in tears with excitement to cheer with her grandaughter!
The next picture shows that David Dorland (member) came dressed to impress! His wife, Pauline, mentioned that they were "die hard" season ticket holders for McKinley back in the day and she wasn't sure if his outfit still fit, lol. His wife also mentioned he woke up in a great mood this morning knowing he was going to be wearing his "True Colors"!!!!!
Some of our members really got into the whole day by making "Beat Massillon" posters, as you will find in some of the pictures. This Friday, Massillon will get revenge when their cheerleaders visit the Adult Day Center, as well! Stay tuned.....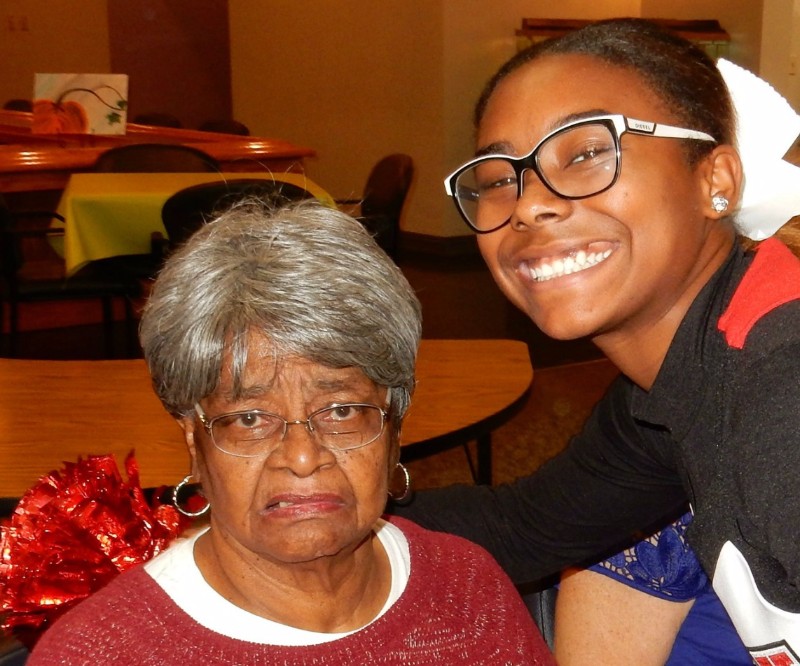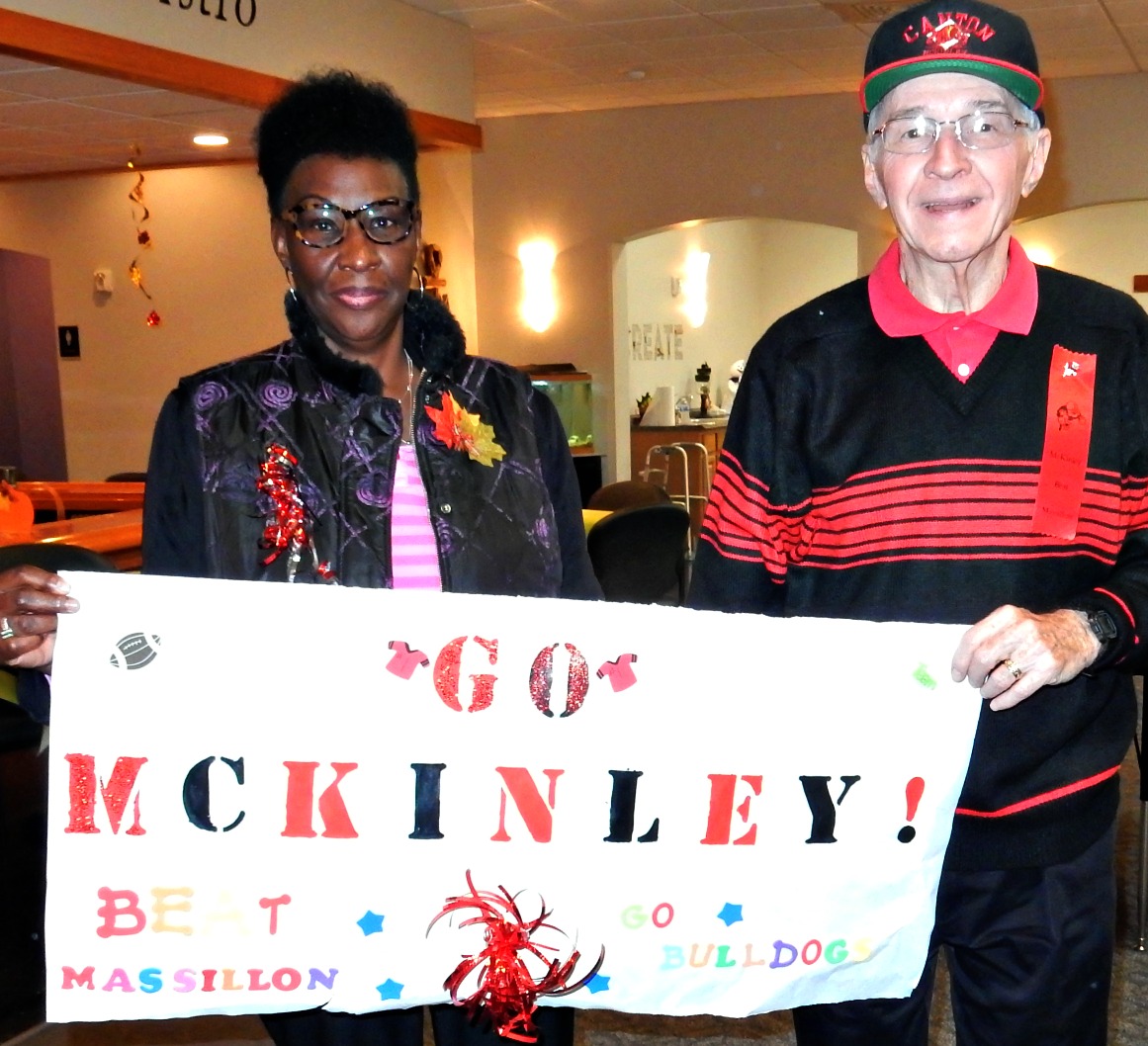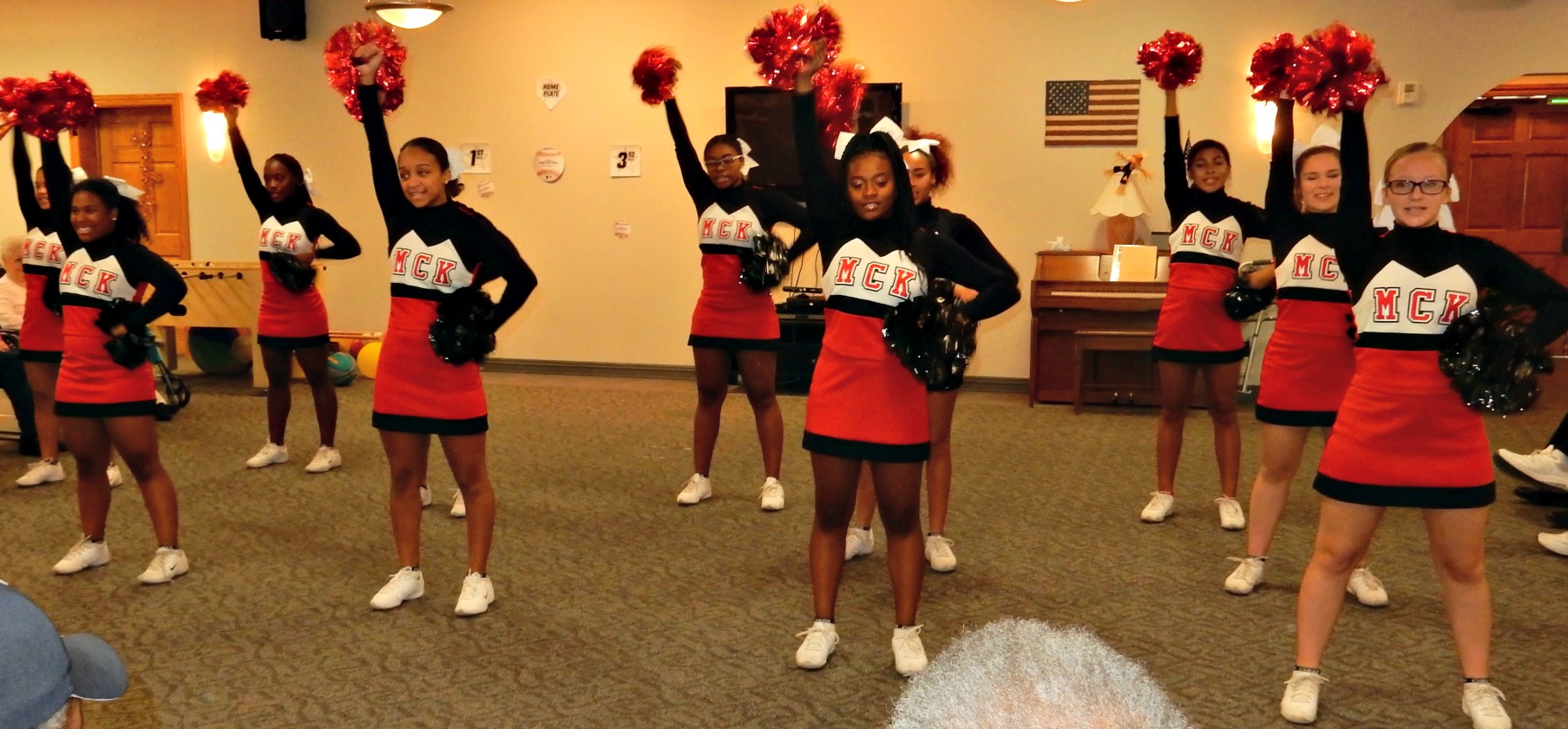 On October 27, 2017 the Massillon Cheerleaders Visited the JRC Adult Day Center. There were lots of Massillon supporters in the house!
The pictures below say it all!