Back to School at JRC Learning Center!!
Whether your needs are for before or after school, or both...
JRC Learning Center is the place for your young student! 
Transportation may be available to and from schools to the Center.  Call for details!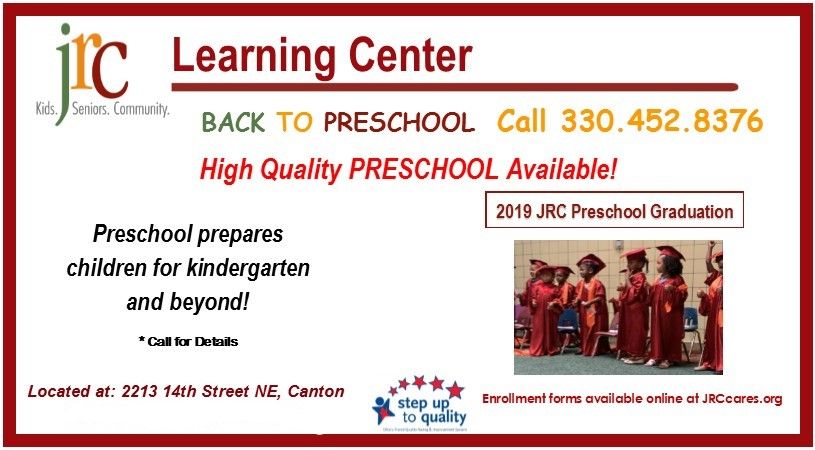 TO ENROLL OR FOR MORE INFORMATION CONTACT 
Lisa Cook, Early Education and Operations Director  at 330.454-3471 ext. 460 or CONTACT US!
Brooke Yager, Asst. Director at 330.452.8376 ext. 326

JRC Learning Center
2213 14th Street NE
Canton, Ohio 44705
Hours of Operation
7:30 a.m. to 5:00 p.m.